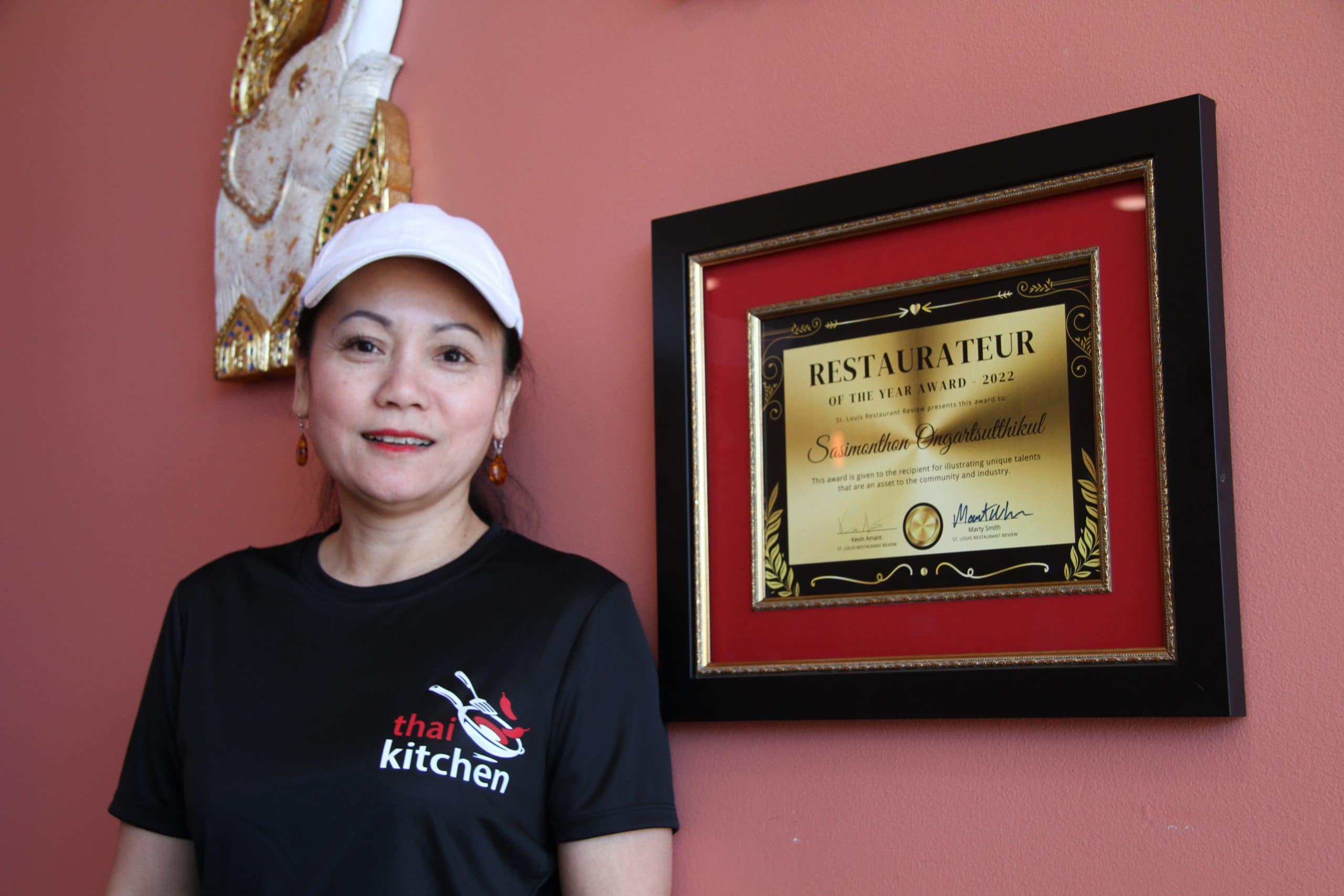 Learn more about Thai Kitchen, with four locations in the St. Louis region – Florissant – O'Fallon – Maryland Heights d.b.a. Thai Mama – St. Charles – St. Louis, and Wentzville, Missouri.
Thai Kitchen's founder/owner is Sasimonthon Ongartsutthikul, a.k.a.  "Andie." She started Thai Kitchen in 1997 after migrating to the U.S. from Bangkok, Thailand.  Before relocating to the U.S., she owned a restaurant in Bangkok.
Andie is an excellent example of what America is about and its opportunities.  After arriving in the U.S. with her husband and three kids, they opened four restaurants.  Andie had not learned to speak English yet, raised three daughters, and created what customers have grown to love and depend on each week to feed and entertain their families.
She has opened multiple locations and continues to seek new opportunities.  In addition, she is actively involved in daily operations.
Many of Andie's family members have migrated to the U.S. and worked with Andie or have opened their restaurants after helping them.  Her dedication to her family and business is unprecedented and proves that hard work and courage can help a person to achieve their dreams.
Thai Kitchen only serves authentic Thai cuisine using only the best ingredients that are authentic to Thai cuisine.  The recipes are family recipes handed down to Andie from her mother, Rose, who helps at the restaurants on a part-time basis helping create the homemade appetizers.  The home page has a video of Rose making homemade dumplings.
The oldest Thai Kitchen location is O'Fallon, which will begin renovation of expansion of the 10-year-old facility, enhancing the Thai decor.  They will be adding another 1219 square feet to the existing facility.
The other locations are:
All locations offer the following, but visit each location as each provides a different experience:
Call in for pickup – CLICK to view phone #s
Delivery (Third-Party and in-house)
Andie's objectives are to serve excellent Thai cuisine with friendly service.  As a result, Thai Kitchen has some of the industry's highest and most respected online customer reviews.  The two most common comments relate to the food quality and the friendly service.
A CATERING MENU was recently published, which will be promoted online.
Andie was named the "Restaurateur of the Year – 2022" by St. Louis Restaurant Review.
Links: