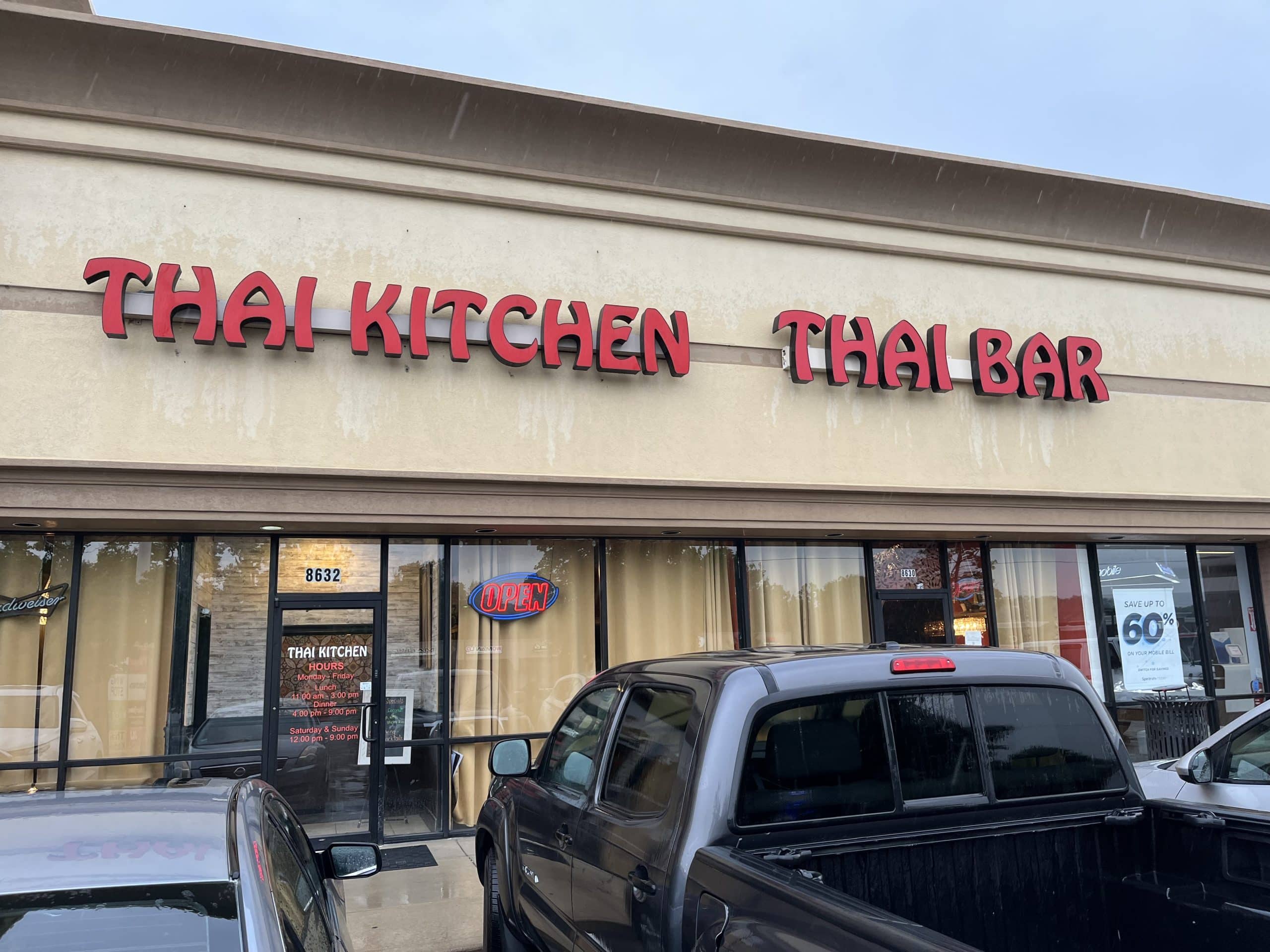 Thai Kitchen – O'Fallon, Missouri – We have been at this location for ten years.
Remodeling was completed, and the new space, called Thai Bar, opened in January 2023.
We are a family-owned Thai restaurant offering award-winning Thai cuisine to the community.  This original location has served the community for many years and has high online customer reviews.
This location is the oldest Thai Kitchen that Andie, the owner, dates back ten years and serves as the production location for the homemade appetizers used at other Thai Kitchen locations.
However, to celebrate her 10th Anniversary at this location, Sasi, the owner, expanded into the space to the east, adding some 1250 square feet and remodeled the entire facility.  It added two bars, additional seating capacity, new decor featuring decorations, and statutes imported from Thailand.
Thai Kitchen – O'Fallon offers:
Call-in Orders +1 636-281-2389
Pickup
Delivery (Third-Party – DoorDash or Uber)
Dine-in with robot food delivery to the table
Sunday Brunch Buffet – Starting Sunday, June 25, 2023
Thai Bar at 8630 Mexico Rd (next door to existing location)
Thai Kitchen – O'Fallon Business Hours:
Monday thru Friday – 11 am to 3 pm, then 4 pm to 9 pm
Saturday & Sunday – 12 to 9 pm
Closed Christmas Day and New Year's Day
Address, phone & email:
8632 Mexico Road
O'Fallon, Missouri 63366
Phone: +1 636-281-2389
Email: ThaiKitchenOFallon@gmail.com
Additional Locations:
Links: