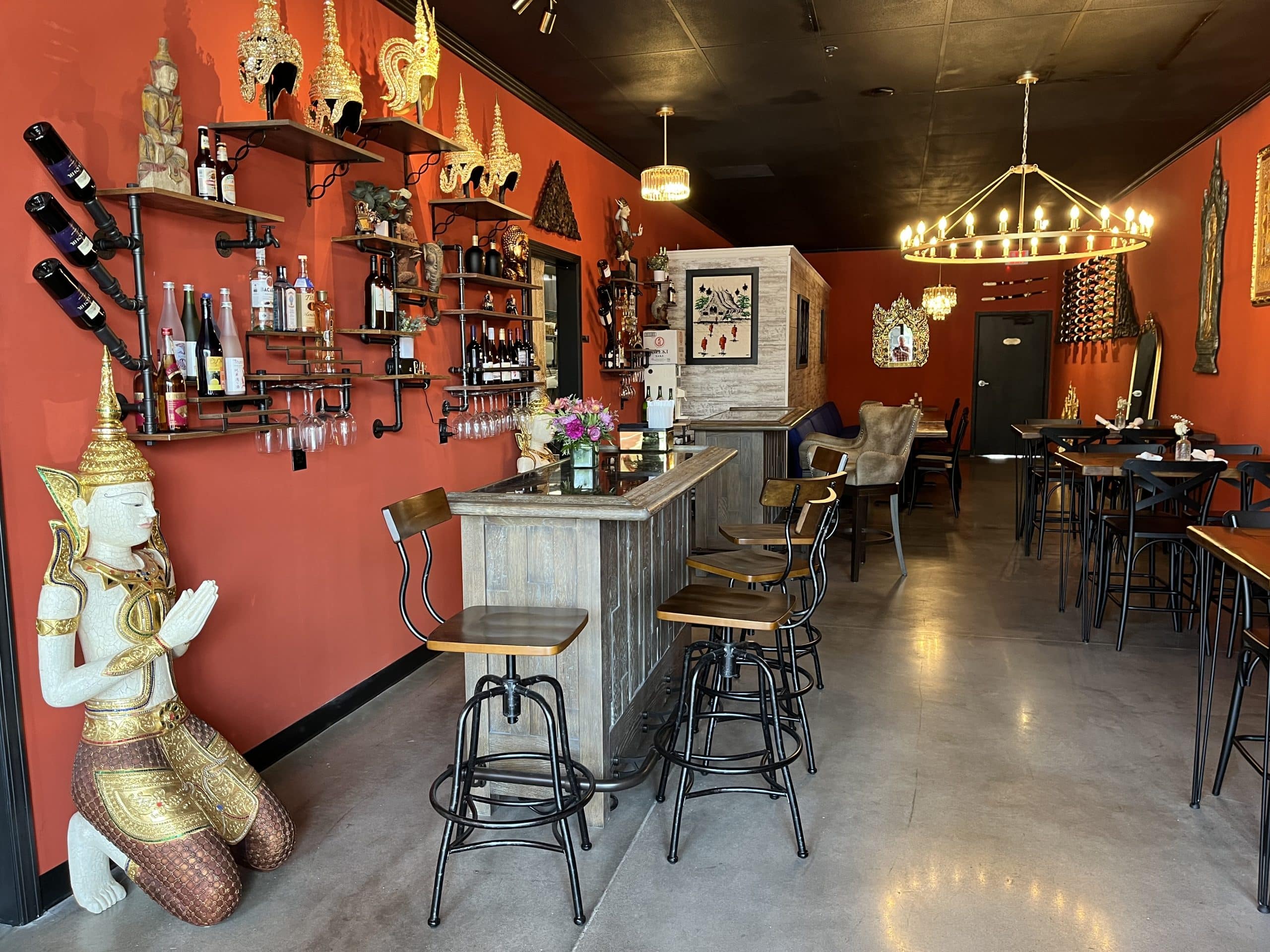 Thai Bar is next to Thai Kitchen at 8630 Mexico Road in O'Fallon, Missouri.
Thai Bar is located at 8630 Mexico Rd in O'Fallon, Missouri.  We are grateful for our customers' dedication over the past ten years, which has made the expansion successful.
We upgraded our liquor license to include mixed drinks, beer, and wine.
The decor was imported from Thailand to create the perfect Thai experience.  Great Thai food cooked by and with authentic Thai ingredients and likely to be served by Thai people.  We try to make the ultimate Thai experience to accompany our award-winning Thai cuisine.
Additionally, we employ a Thai robot named Thaiger to deliver food to the tables.  He is an actual human but only looks like a robot.  We strongly encourage you to visit and get to know Thaiger but do not mention his robotic appearance, or it will hurt his feelings and may damage his self-esteem.
Thai Bar address and phone:
8630 Mexico Road
O'Fallon, Missouri 63366
Phone: 636-281-2389
Links: